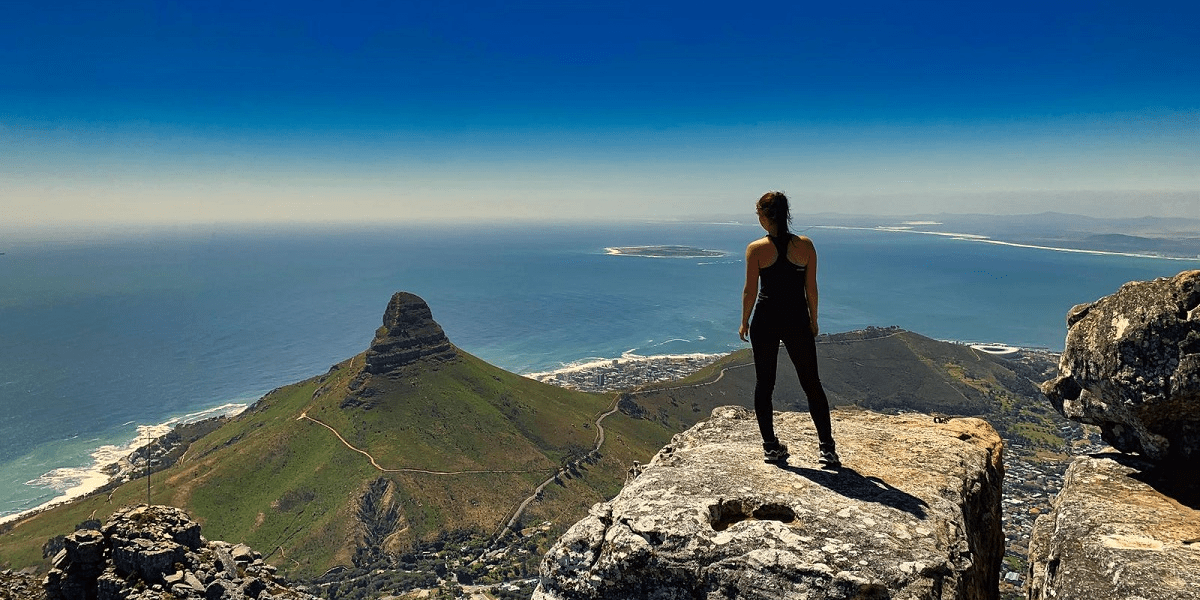 15 Mar

Volunteering in Sport and Education

Feedback Report from Josi, 23, Education Student at University of Leipzig: Volunteering in Sports and Education in South Africa

Josi volunteered from October to December 2021 at the Hout Bay United Football Community, an extraordinary football association in Cape Town. Read here her feedback about her experiences in South Africa:

My Motivation for Volunteering in South Africa 

As part of my studies to become a high school teacher of English and physical education, I am required to spend at least 3 months abroad in an English-speaking country before passing my state exams. Those were the guidelines when at the beginning of 2021 I started to look for an experience abroad that felt right and suitable for me. Because of my degree, it was very important to me to go in the direction of my future job. I had no desire to simply do Work and Travel, but rather wished to work for a good cause. Most of all, I wanted to find a suitable combination of my teaching subjects English and Physical Education. At the same time, it was my first longer stay abroad.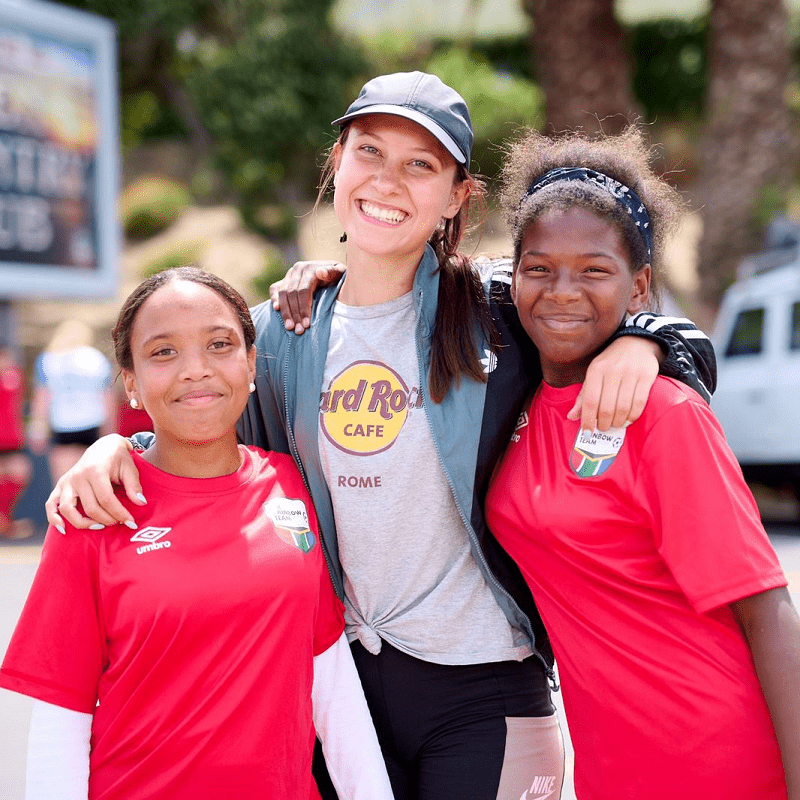 Personally, I was keen to have an experience that would really get me out of my set routine in Germany and turn my world upside down. Thankfully, I found all of this with the help of live&learn during my volunteer work with the HBUFC in Hout Bay, South Africa.
My Tasks
There was no typical daily routine for me in South Africa. In fact, at the beginning of the week, it was almost inevitable that other plans would spontaneously arise, which is why the first 4 weeks in Hout Bay were particularly turbulent, fun and mega exciting. After my settling-in period, my main areas of work were the educational one-on-one lessons, the U12/U14 girls' football trainings and the after-school care program at Silikamva Primary School.
The one-on-one tuition consisted of me tutoring a young man in reading and writing English. There are many illiterate people, especially among members of the IY community in Hout Bay, so there is always a need for new volunteers for this activity.
On Mondays and Wednesdays, I assisted Coach Kaylyn Jordaan in the U12 and U14 Girls' Training at HBUFC. I also spent a few Saturdays in Clifton with the Rainbow Ladies: this is a team who was training for a big international tournament in Sweden in 2022. It was an extremely cool experience to be part of these special trainings!
AfterCare at Silikamva Primary takes place on weekdays from 13:30-16:00. During this time, volunteers help with homework, look after the children and either spend individual time with them (drawing, board games) or play a round of football or other ball games in the courtyard. 🙂
By the way, my absolute favourite experience in Hout Bay happened relatively early! On my first weekend, I accompanied the HBUFC women's team to Gaansbai for the play offs. From start to finish, it was an incredible experience that I remember fondly. From a wild bus ride to a resounding victory in the final game, the ladies of HBUFC are part of my very fondest memories from South Africa.
Not to forget the men's team matches. Whether in scorching heat or pouring rain, it was always incredibly fun to go to the games and support HBUFC.
Personally, I am incredibly satisfied with the time I was able to spend in Hout Bay. My personal highlight, besides the many memorable experiences, were above all the people I got to know through HBUFC. The coaches as well as the players (sometimes both) and the office girls always welcomed me with open arms, helped me when I just looked like I was a bit lost and met my questions and concerns with patience and ease. I have always felt welcome and am grateful to say that I have made relationships there that I would come back to Hout Bay for anytime.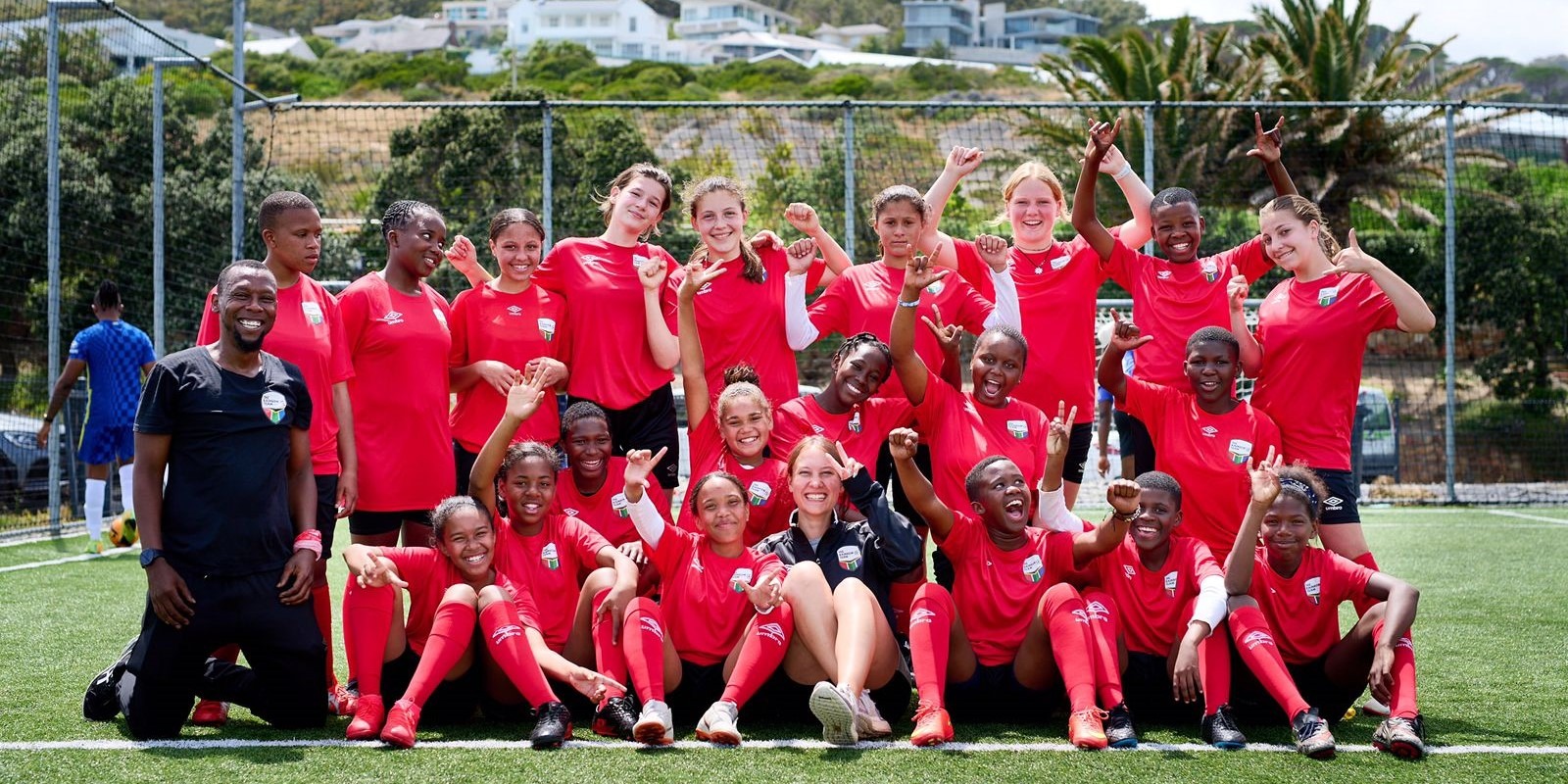 Living Situation and Transport while Volunteering
I lived in the volunteer accommodation "The Stables" , which is on the premises of one of the association's members who is part of the HBUFC management team. There, I shared a room with one other (female) volunteer, and kitchen and bathroom with 4 more volunteers , c lub players and coaches. The pool table definitely sweetened up the evenings for us, but if you want a quiet evening at home, you can enjoy the TV with Netflix in the living room. You definitely feel safe in The Stables, but you are a bit further away from supermarkets. The Beach House, the new volunteer accommodation was still being refurbishedwhen I was there. It is very close to supermarkets such as Checkers, which is a bit more practical.
In the beginning, we used the Uber App a lot to get around, which is also relatively cheap in South Africa, at least in contrast to the prices you are used to in Germany for taxis. After a while, we were provided with bicycles, which we could use to get around in Hout Bay independently.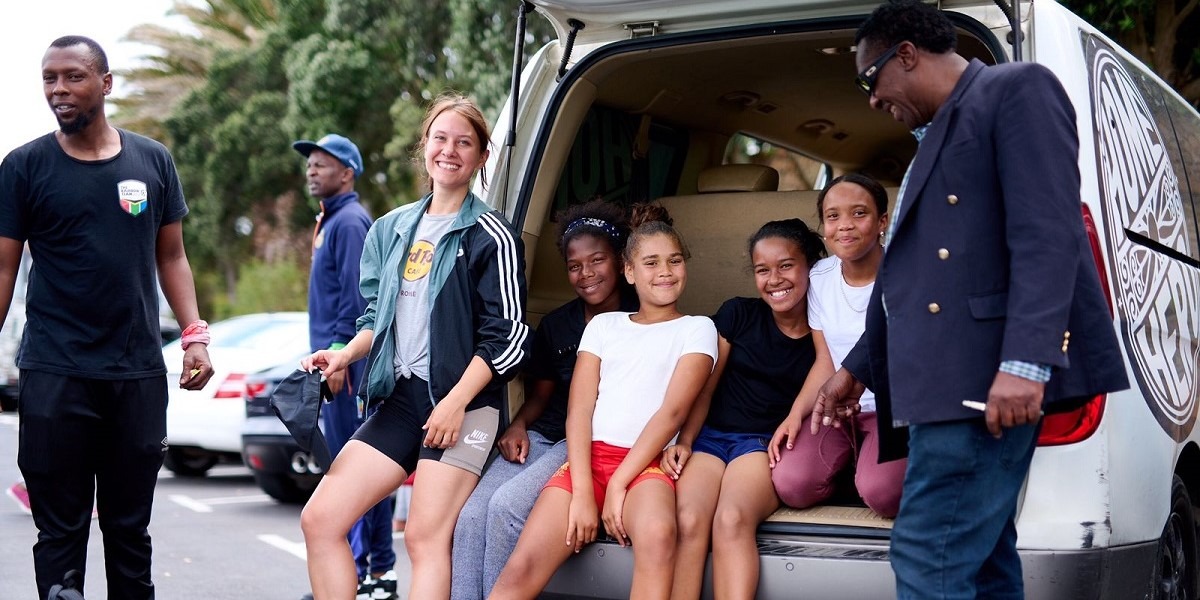 My Life in South Africa
Life in South Africa is very different from what most of us are used to in Germany. This can be summed up quite well in the phrase: "No pressure, TIA (This is Africa)". My flatmate Franzi and I heard these words so often in the first few weeks that they eventually became part of our vocabulary. Don't be upset if your volunteer schedule is not as yet as organised and structured as you imagined. Spontaneity, flexibility and open communication are really useful and will help you. Don't be afraid to approach people and offer your ideas of how you can help. If you make an appointment at the beginning (e.g. for tutoring, it happened to me very often) and your student doesn't show up, don't despair and don't take it personal – with time it will work itself out, but at the beginning it can sometimes require a bit more patience from you. In Germany, many of us are probably used to getting work done as quickly as possible and on time. But if you have a spontaneous day off in South Africa, use your free time to explore, do sports or just enjoy life. Hout Bay has a beautiful beach to relax on and a cool gym and restaurant right next to it (Peanut Butter Smoothie at the Beach Bar!!!), as well as Chapman's Peak – so you can make your life there as enjoyable as you like.
The Safety Aspect
Before I went to South Africa, a few people back home scared me a bit and told me about bad things that had happened to friends of friends there. The fact is, South Africa is a country in Africa and not Europe. This means that you should adjust your approach to certain things, for example, partying in clubs or walking home (especially in the dark and alone) can't be approached with the same mindset as in Germany. There are some "rules" that should be followed. Both HBUFC and live&learn make you sufficiently aware of them. Personally, it was also always important to me not to go alone anywhere. If you are planning to go to a township, for example, you should really only do this with people who know the place or members of the community. As Alex from the live&learn team already advised us on the live&learn city tour and induction program: Don't be stupid. If you are exploring South Africa with your eyes open, listen to your gut feeling and make decisions according to the motto better safe than sorry, you will be fine. I can say from my experience that I have always felt safe and I have never found myself in a dangerous situation.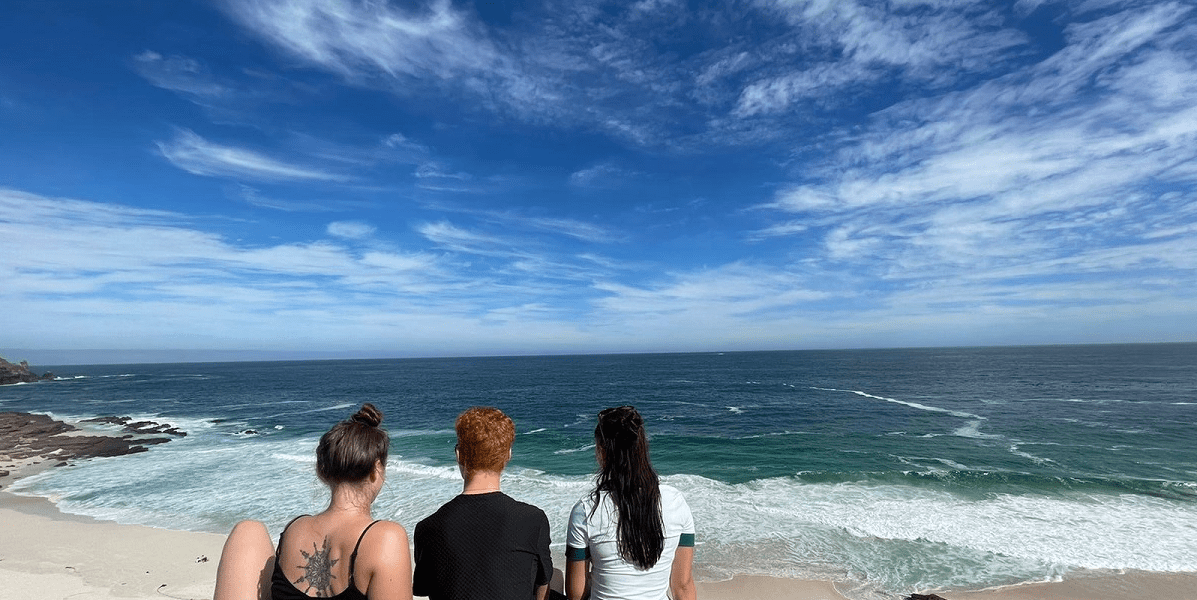 Support from the live&learn Team before Departure and during your Stay in South Africa
live&learn took great care of me both before my departure and during my stay in South Africa. Antje took a lot of time to find the right project for me and in the end I probably only decided on the football project with HBUFC because of her advice – which turned out to be the best decision! On site, Antje was always available and answered quickly and especially towards the end, when it became clear that the EU measures to curb the spread of the Omnicron Variant would make my return to Germany more complicated, she advised me very well on the topic of PCR testing and other flight preparations. I felt as if I could contact her at any time if I had any uncertainties and this security was very important to me when I decided to travel to South Africa. live&learn did not disappoint me once. The Cape Town tour with Alex at the beginning of my stay was the "icing on the cake": his tour was cool, exciting and honest. He not only shared his passion for Cape Town and South Africa, but what was even more important in our position as volunteers, he pointed out how we should behave, what might prove to be a problem and where we should exercise caution. He didn't sugarcoat anything, but called a spade a spade. Our time in South Africa could not have been introduced in a more optimal way.
At the time I decided to organise my stay with live&learn, because the organisation seemed to be intimite, open and honest to me. After my first phone call with Antje, this impression was only reinforced, as I quickly felt in good hands with her. I knew that this would be important to me when I was on my own in a foreign country. live&learn has therefore turned out to be an absolute success for me and I am glad that I chose live&learn.
I really don't have any ideas for improvement at the moment… I liked everything the way it was. 🙂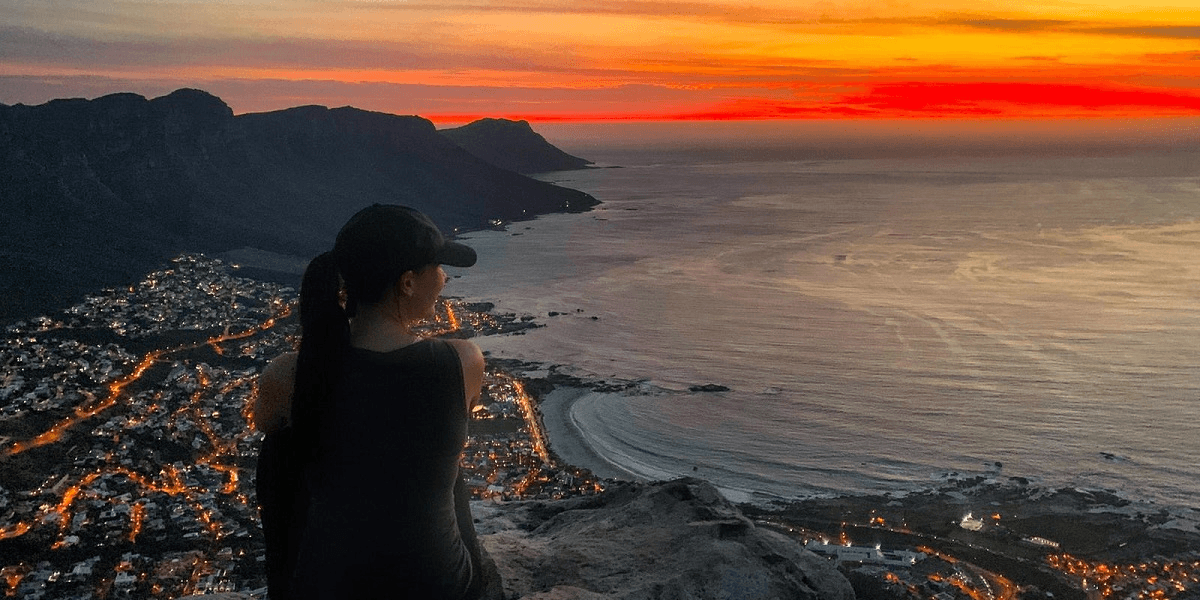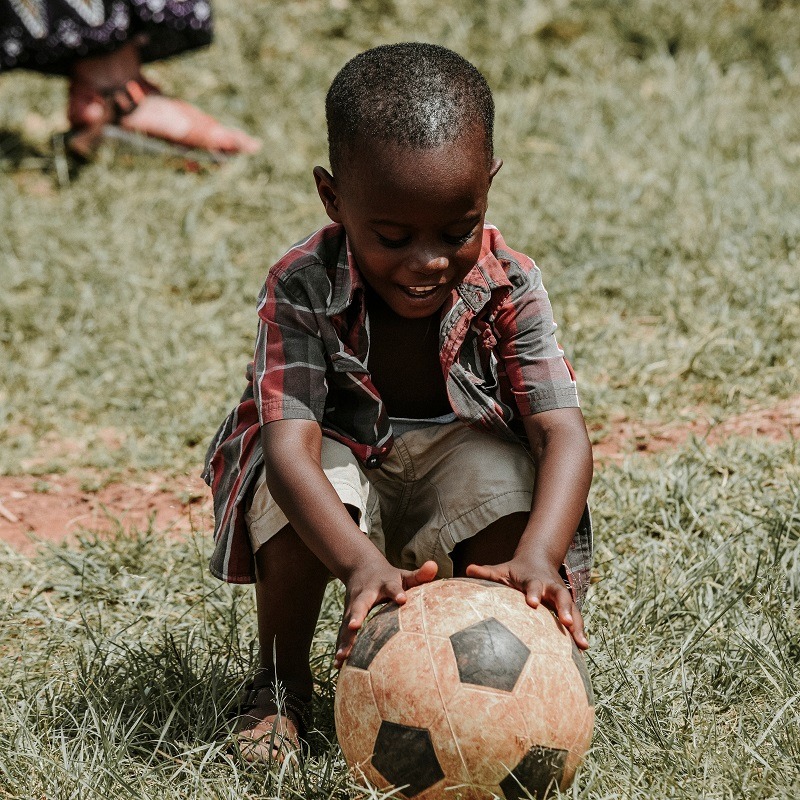 Would you like to volunteer for the HBUFC or in the field of sport and education? 
Sports Volunteer Placements
Contact us for more informationen for volunteer or internship opportunities at the HBUFC as well as other project partners!
Contact us now!