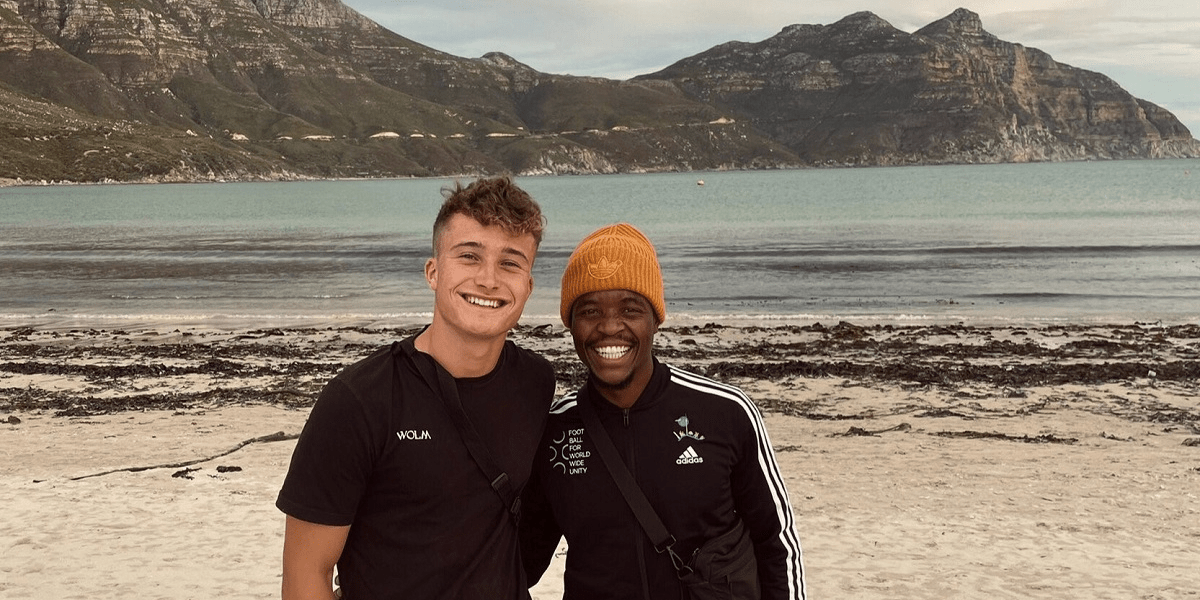 08 Apr

Feedback Report: Football Volunteer in South Africa

Feedback by Marvin, 18, from Vogtland, Saxony: Football Volunteer in South Africa from January to March 2022

Marvin is 18 years old, comes from the Vogtland region in Saxony and graduated from the Julius-Mosen-Gymnasium in Oelsnitz/Germany in 2021. From January to March 2022, he volunteered at an exceptional soccer club in Hout Bay near Cape Town. Read here about his experience in Cape Town:

My Volunteer Placement

Because my search for the perfect course of studies turned out to be more difficult than I thought I decided to travel after graduating from high school – idea-finding phase. Shortly before I signed my travel contract with the market leaders of the volunteer business, I discovered the homepage of live&learn. A family run organisation, away from the masses. It was exactly what I had in mind for my stay abroad. I briefly clicked through the programs and the sports management internship at the soccer club in Hout Bay caught my eye. As a passionate footballer player, this program was just the right thing for me, especially since I got the chance to see if a degree in sports management would be an option for me.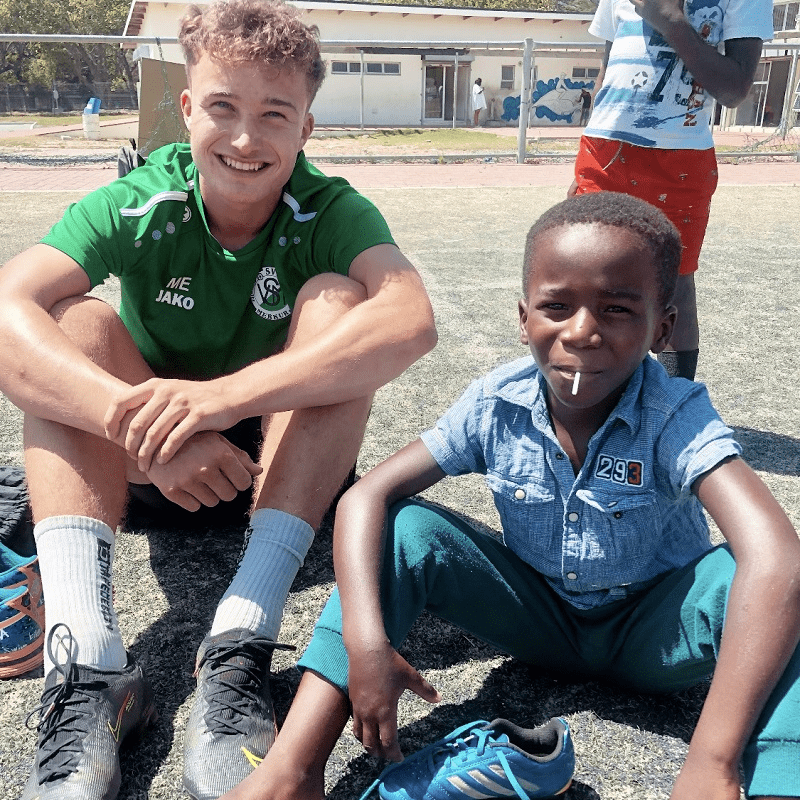 I finally decided to travel and to use my volunteer time to to further explore what I should focus my studies on, and booked my flight to South Africa. Why South Africa? Because I wanted to be part of the African joie de vivre and immerse myself in a completely new world and culture. I also wanted to see this country that is characterized by breathtaking scenery, beautiful beaches and the Big Five.
My Tasks
Most of the times, I was on the football field all day. In the morning with the men, in the afternoon with the kids. But I was also allowed to take on responsibility for other areas. From planning and organizing team events, to transporting club goods and office work. As part of the office work I assisted the marketing of marketing the Hout Bay Stadium Tour and the development of player profiles, which I particularly enjoyed. To develop the player profiles I interviewed the local players, learned about their diverse life stories and thus created individually tailored player profiles. I also did this for all responsible people of the club.
In addition, the club gave me the opportunity to train with the men's team. Thus, I was able to keep fit during my time abroad and further develop my footballing skills.
What Was Your Best Experience?
My last day in the project, the moment of saying goodbye to the team. The players insisted on taking a group photo and everyone said goodbye to me personally, hugging me.  I had to shed a tear or two. An absolute highlight for me. I find it impressive to see what can happen in 8 weeks: Intense friendships and wonderful moments showed me how well the team integrated me. People who come from completely different cultures, people who have grown up and live under very different circumstances, have become a kind of family. That's exactly why I went to South Africa, to experience this feeling, to find these friends for life. I am very grateful for this kind of experience.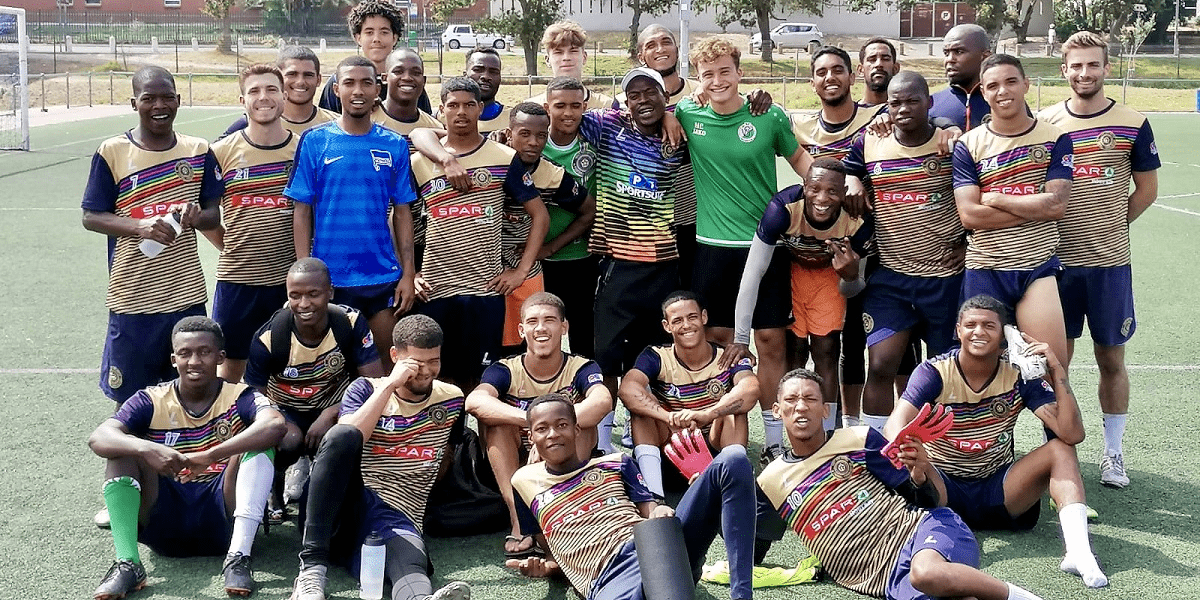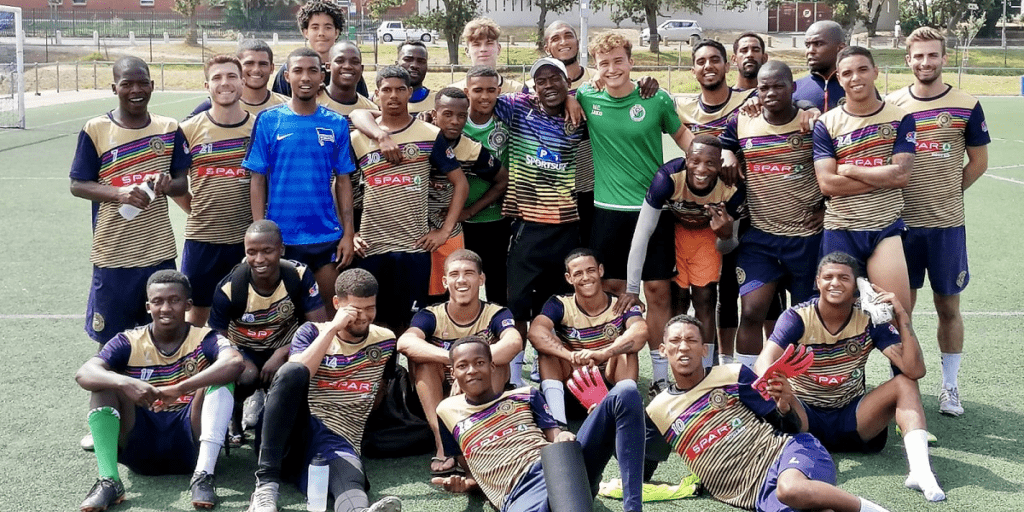 Was I Able To Achieve My Personal Goals?
I was only able to achieve my goals to a limited extent. Of course, I have visited one of the most beautiful countries on this planet, but I was not able to decide what I want to study in the future. But to be honest, that's not a bad thing, because I learned and grew a lot as a person. My personality has changed completely. Not only have I become more independent and self-confident, but I have also gained a completely different perspective on life. Of course, you don't just see beautiful things here, you have to be honest. The living conditions of many of the club's beneficiaries, their tough stories and some of the fates I learned about made me think and shifted some of my goal posts. The time in South Africa enriched my life a lot, I was not only able to take photos with me, but also many memories, friendships and experiences that have made me a different person and will accompany me on my further life path.
My Tips For Future Volunteers
If you decide to volunteer with the Hout Bay United Football Community or in South Africa in general with another project, I can give you the following advice: Be open for new things and ignore your life in Germany. Step out of your comfort zone and reach out to the people you meet during your trip. Let yourself be infected by the South African "vibe" and enjoy one of the most beautiful countries on earth. There are so many adventures and places to discover, so many new experiences to have, go and find them. Forget about your prejudices and you will be able to enjoy one of the most beautiful times in your life.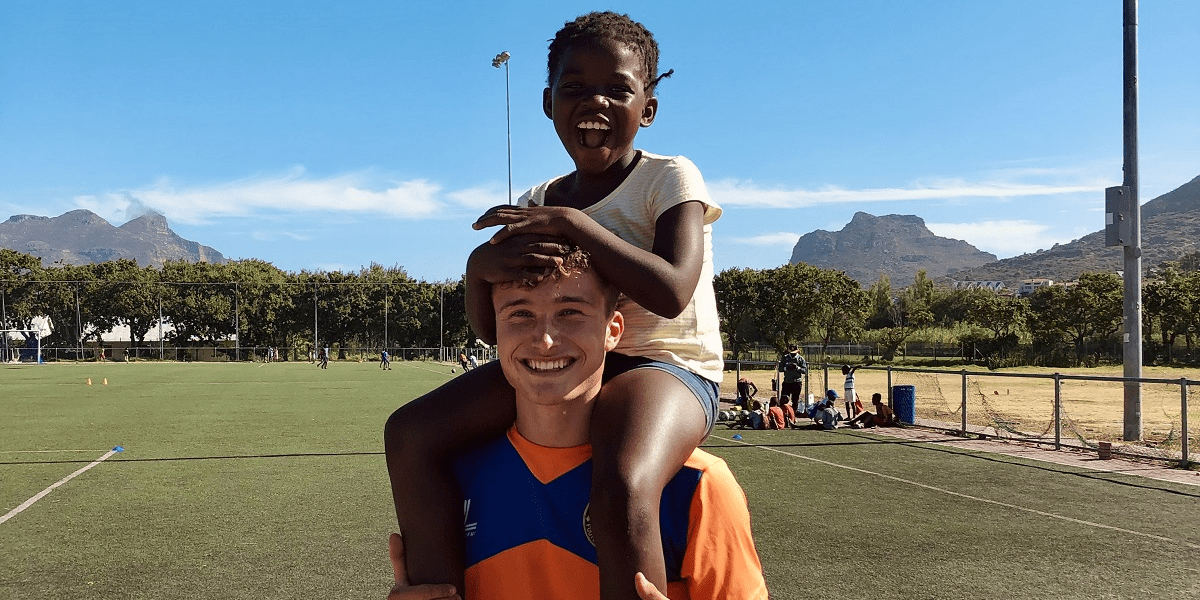 Safety
Obviously, since the football project takes place on the African continent and not in Europe, the situation is completely different. Many of my friends, parents and relatives have warned me to take care of myself. It could be dangerous. Of course, I have also heard stories of cell phone thefts and robberies. Nevertheless, a feeling of safety developed during my stay. There are certain rules that you should observe. The most important – Don't be stupid. But after a short induction by the live&learn team, I quickly internalized the rules. You should also listen to your gut feeling. And let's be honest, if you walk through the streets drunk and alone in the dark, you don't have to complain if you are attacked – Don't be stupid.
Support from live&learn
live&learn is a family-run and honest company. Antje and Alex took exemplary care of us, and I personally did not have any fear or concerns at any stage of my stay abroad. Away from large commercial companies, Antje and Alex provided insider information and went out of their way to ensure an all-round unforgettable stay in South Africa. Through regular questions and feedback, the live&learn team makes sure that volunteers are happy . In case of challenges or problems, they help immediately and try to find a quick and satisfactory solution. Through organized events and meetings, you will also be given the opportunity to get to know other volunteers of live&learn and plan activities together.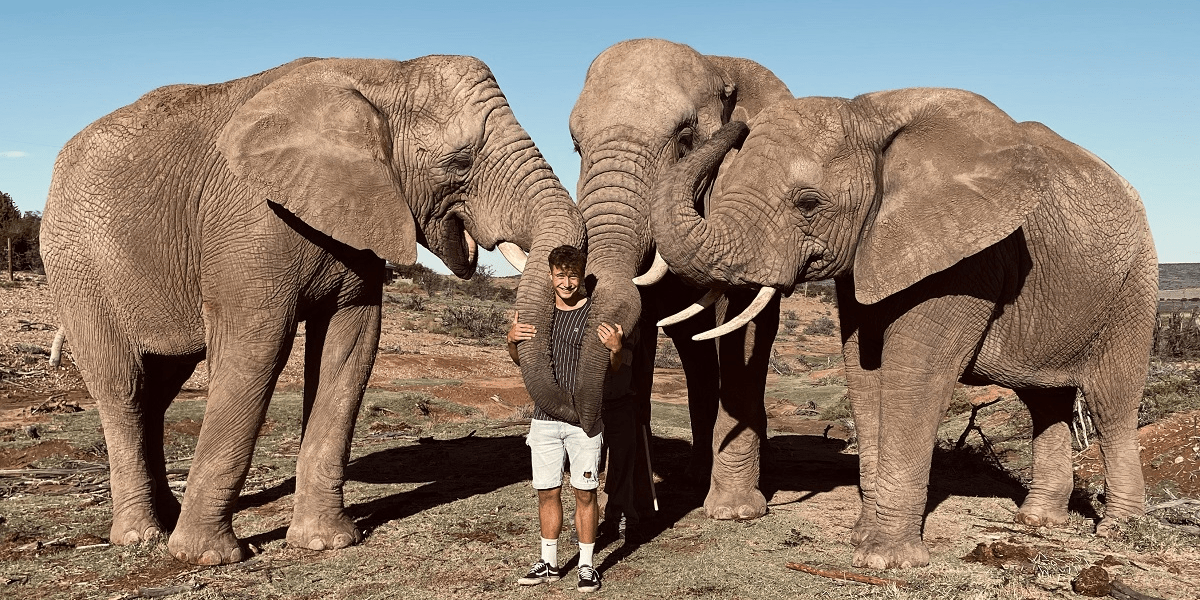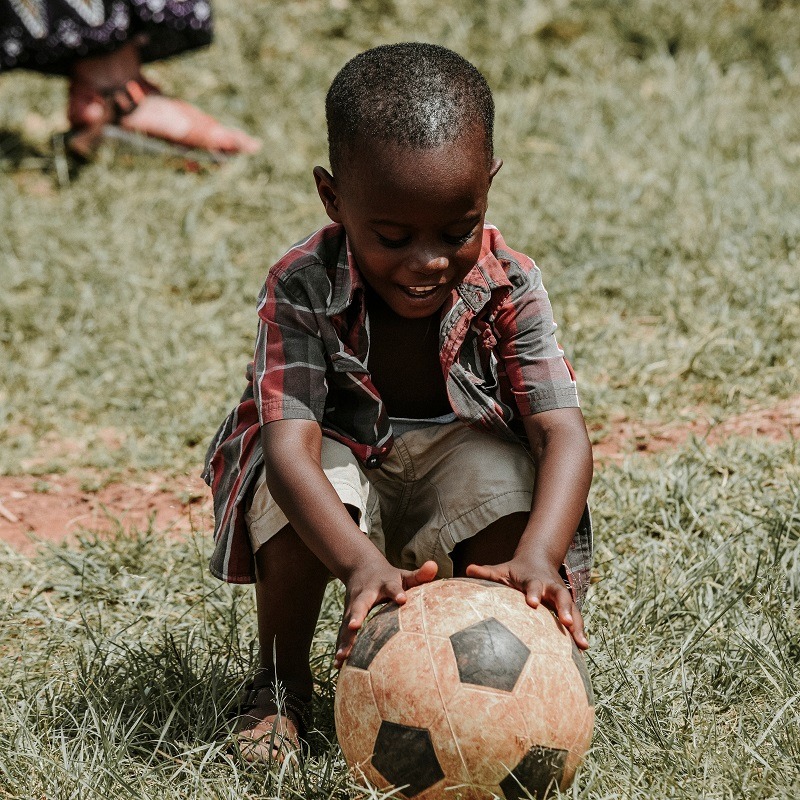 Are you looking for an opportunity to become a football volunteer in South Africa or would you like to assist in other sports codes?
Sport Placements
Contact us for more infos on placements in our partner projects!
Contact us now!